| | | | |
| --- | --- | --- | --- |
| | SubSpace Static. Volume 8. Issue 3. | | |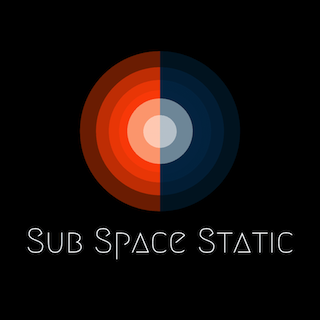 *** Inter Galactic News ***

Dog days are over

With the fall of the DEN and the implosion of their home territory as the AFT, DTR and GTT moved in, it was unlikely the Dewiek would rise again. The DWP gave the species a little hope with the Dewiek Pocket Periphery kept under lock and key. But news has reached us of the AFT's penetration of this private area of space that's been locked down. With a base and claim in one of the three visible systems it seems that the end of the Dewiek is near. A once noble and aggressive race, determined to make an impact on the galaxy is now little more than a species that lives under the command of others. A sad end to a once powerful species that used to control a significant part of known space.

Pirate activity continues

Yet more reports of pirate activity have been received, one from the WMB, losing a freighter in Solo and another from the FET who reported they had engaged and hit the attacking pirate ship with several weapons before it managed to make off with it's prize. Hopefully the pirate ship took significant damage and will now be out of action for some time. The Corewards periphery seems to have been plagued with pirates recently and many travellers would welcome a break from attacks.


MEK incursion into Corewards

The FET and GTT have mounted a joint venture into Nog-Kesri to tackle a MEK force. It isn't known where they have come from, with the only other MEK ships seen so far being located in the Orion Spur. The lack of a known link between where they have appeared in Corewards and the Orion Spur has caused some concern among planetary populations as who knows where they could turn up next! Fortunately the combined FET/GTT task force dealt the MEK a heavy blow and the threat has been eradicated. But we all know this is unlikely to be the last we hear of the MEK in Corwards and we would encourage ship captains to keep a keen eye on thier sensor screens when travelling near Nog-Kesri.
<!...>

*** Affiliations ***

AFT Association of Free Traders (54) - Marion Tweedy
BLG Bolg Organisation (22) - Akhenaten
CIA Combined Intelligence Agency (64) - Laton CIA
DNA Displaced Natives Asylum (66) - DNA people
DTR Detinus Republic (58) - Morley Decker
DWK Dewiek Packs (19) - <Unknown>
FCN Falconian Republic (70) – Graspien
FEL Felini Tyranny (49) - Kr'Shan
FLZ Flagritz Republic (47) - Kayxaer
FET Frontier Exploration & Trade (56) - Cu Chulainn
GTT Galactic Trade & Transport (52) - Xavier Fox
HEX Hexamon (23) - Tranquility
KRL Krell (30) - Namica
KRT Krell of the Reverence Temple (37) - Cyn
KST Kastor Kastorians (12) - Kastor
MOH Mohache (73) – Listens
NHS Noble Houses (41) – Roy Roberts
NLF Naplian Liberation Front (38) - NLFHQ
SMS Stellar Mining and Smelting (53) - MikhailM
WMB Wimble Nations (25) - zz

* Leader MAY be inactive, affiliation may be active
** Only known contact, please update us if this is incorrect.

NPC / FoC: ARC, CIV, CGT, FRE, HBO, HEF, IND, ISP, JCN, MEK, MRC, PIR, PRV, TCA, TRN, KAS
Inactive: ANT, COD, BHD, DEN, DOM, GCE, HVE, IDC, IMP, RIP, RCF, SKW, TAG,

*** Submissions ***

By private message to The Editor or via Mica if you prefer to remain anonymous.