| | | | |
| --- | --- | --- | --- |
| | SubSpace Static. Volume 8. Issue 4. | | |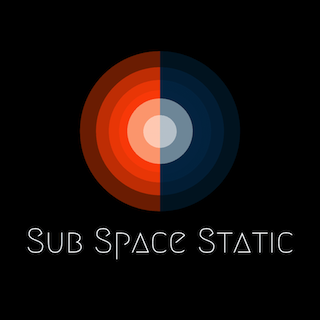 *** Inter Galactic News ***

DNA and GTT clash over Aladdin system claim while Pirates look on.

The GTT have this week launched an attack on the DNA outpost in Aladdin, in what appears to be little more than a turkey shoot. Around 100,000 GTT Naplian Startroopers attacked the DNA position to remove the rival system claim. Reports indicate the DNA garrison were taken by surprise and lost control of the base in the first few hours of the fighting. The base has since been reflagged from [Free Naplian Capital] Peaceful Protest to [Loyal Naplian Capital] DNA claim Ended so it's fair to say there was a clear message being sent by the GTT. We have been waiting for the DNA leadership to comment but so far they have been unusually silent. No doubt when they have crawled out from under their desks they will have something to say on the matter.

While this attack was going on several pirate ships were also seen in Aladdin, according to the GTT in what may be true or may be a diversion, with reports of a pirate GP and scout being destroyed while a 150HH pirate warship slipped away and escaped from incoming anti-pirate patrols.

Secret meeting of the EEM

A recent communication intercepted by one of our top reporters today made us aware of a meeting of the EEM. This is underway in a top secret location called Black Pool, which sounds suspiciously like the lair of a pirate band. After pulling in many favours, we were able to identify some of the attending members. On the bases that they won't be named we were able to find out some slight information of the subjects to be discussed at the meeting and one thing is for certain, there could be huge impacts to the lives of everybody living in the galaxy. Details to follow. When the shadowy figures of the EEM come together with the top political players in a pirate base the possibilities are endless!


You are never more than 6 systems from a RAT 🐀

A new saying has arisen in the bars and spaceport of starbases throughout the many peripheries; you are never more than 6 systems from a RAT.

It is understood that this saying originated in Yank and spread by trade vessels to peripheries far and wide. Many starbases have heightened their security and added additional sensors and locks to various entry points including foul and grey water outfalls. Beer and drug stocks are undergoing increased proofing to avoid the critters gaining entry and consuming the stockpiles.

Will this present as a new plague of proportions never before seen or is this some simple urban myth being spread for the amusement of some mischievous entity? Who knows, but to be certain... check the shadows.
<!...>

*** Affiliations ***

AFT Association of Free Traders (54) - Marion Tweedy
BLG Bolg Organisation (22) - Akhenaten
CIA Combined Intelligence Agency (64) - Laton CIA
DNA Displaced Natives Asylum (66) - DNA people
DTR Detinus Republic (58) - Morley Decker
DWK Dewiek Packs (19) - <Unknown>
FCN Falconian Republic (70) – Graspien
FEL Felini Tyranny (49) - Kr'Shan
FLZ Flagritz Republic (47) - Kayxaer
FET Frontier Exploration & Trade (56) - Cu Chulainn
GTT Galactic Trade & Transport (52) - Xavier Fox
HEX Hexamon (23) - Tranquility
KRL Krell (30) - Namica
KRT Krell of the Reverence Temple (37) - Cyn
KST Kastor Kastorians (12) - Kastor
MOH Mohache (73) – Listens
NHS Noble Houses (41) – Roy Roberts
NLF Naplian Liberation Front (38) - NLFHQ
SMS Stellar Mining and Smelting (53) - MikhailM
WMB Wimble Nations (25) - zz

* Leader MAY be inactive, affiliation may be active
** Only known contact, please update us if this is incorrect.

NPC / FoC: ARC, CIV, CGT, FRE, HBO, HEF, IND, ISP, JCN, MEK, MRC, PIR, PRV, TCA, TRN, KAS
Inactive: ANT, COD, BHD, DEN, DOM, GCE, HVE, IDC, IMP, RIP, RCF, SKW, TAG,

*** Submissions ***

By private message to The Editor or via Mica if you prefer to remain anonymous.